Am I the only one that loves to watch other people clean?
I know. That sounds so weird.
But I do, and honestly, I've been that way for as long as I can remember.
Not because I like to watch people work while I do nothing. On the contrary.
Watching other people clean motivates me to get myself in gear.
Sometimes I just need to get pumped up to get the house keeping knocked out!
I wanted to share a few of my favorite cleaning and organizing bloggers and vloggers that inspire me to get my house in order. I hope they do the same for you!
This lady has house cleaning down to a science. She also shares recipes, fashion, home decor, meal planning, and fitness motivation. Check out her videos on zone cleaning, her morning cleaning routine and her evening cleaning routine.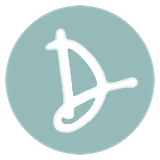 Y'all know that I LOVE to get a lot of bang for my buck. Kathryn shares beautiful organization solutions on a teeny, tiny budget. She also shares home decor, recipes, finance and gardening tips. I love her homemade cleaner recipes.
I love Cas. She's hilarious. She shares fantastic tips on organization, DIYs, cleaning, and decorating. Her cleaning routines are simplified so that even the busiest of moms can keep up with the demands of mommyhood.
Her house. Her organization. Her free printables. Her giveaways. The colors. The solutions. I heart IHeart Organization.
Now, if you will excuse me, I watched some of
How Jen Does It's
zone cleaning videos this morning. I have my rags and homemade cleaners lined up and ready to attack!
Happy cleaning, Y'all!
Tangi